Hot-water pressure cleaners
The automobile industry: Cleaning of engines and undercarriages
Construction industry: Cleaning of construction machines
Bodywork industry: Cleaning of chassis
Garages and repair shops: Maintenance of tractors and agricultural machines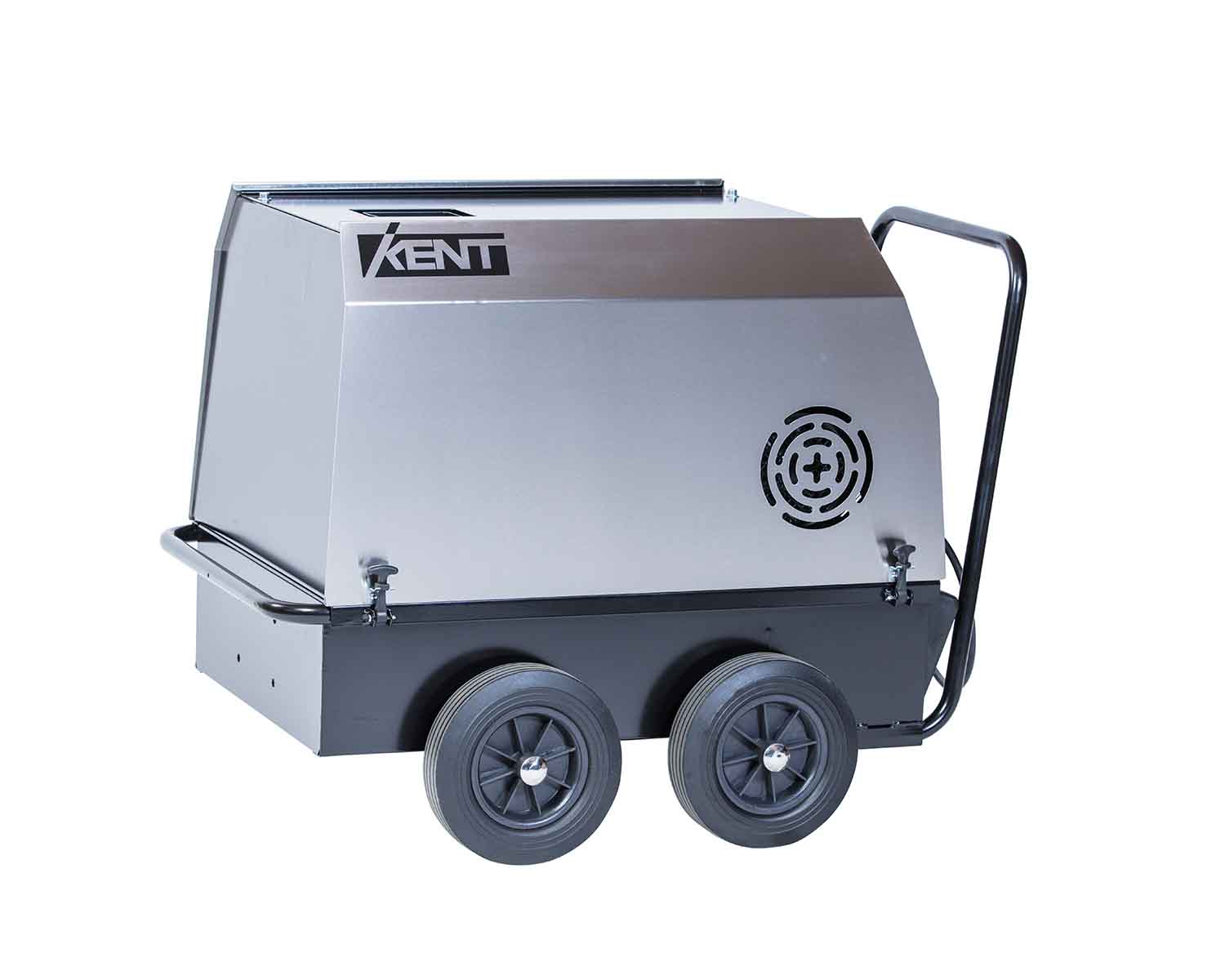 Model
Working pressure (bar)


Water consumption
l/min.
Pump stamps
Engine capacity
kW/PS
Volt
Length mm.
Width mm.
Height mm.
Nozzle
Weight kg
1015
150
15
3
4.0/5.5
3x230/400
1000
680
760
1505
135
1016
160
14
3
4.0/5.5
3x230/400
1000
680
760
15045
135
1018
170
18
3
5.5/7.5
3x230/400
1000
680
760
1506
150
1018 S
200
18
3
6.5/9.0
3x230/400
1000
680
760
15055
150
1019
150
21
3
5.5/7.5
3x230/400
1000
680
760
15075
150
1019 S
170
21
3
6.5/90
3x230/400
1000
680
760
1507
150
1020
200
15
3
5.5/7.5
3x230/400
1000
680
760
15045
150
1020 S
240
15
3
6.5/9.0
3x230/400
1000
680
760
1504
150
1021
200
21
3
7.5/10
3x230/400
1150
750
820
15065
175
1025
170
25
3
7.5/10
3x230/400
1150
750
820
1508
175
1030
150
30
3
7.5/10
3x230/400
1150
750
820
1510
190
Construction and accessories:
Epoxy resin-coated steel frame and stainless-steel housing, 10 m high pressure hose. Pistol grip handle with twin nozzle and jets, 10 m electric cable.
Safety valve:
Built-in adjustable bypass valve for continuously adjustable control of water volume.
Boiler and oil burner
Double-sided, air-cooled steel boiler with flow coil, ensuring very high efficiency through minimal energy consumption.
Eco-friendly combustion levels, 10 to 11 percent CO2, soot figures of 1 to 2. Thermostat control prevents overheating. Continuously variable temperature control from 0 to 130°C.
Adjustment of pressure:
Continuously variable adjustment on the nozzle, from 10 bars to maximum pressure.