Hydraulic cold-water high pressure cleaners
Hydraulic cold water cleaners are mainly used on machines in the transport industry.
It is mounted on a vehicle and works by hydraulics.
A hydraulic high pressure cleaner has its advantage in that it is always at hand when fitted first.
The model is effective for maintenance tasks, eg. tankers to be cleaned continuously after shipping of waste liquids
or fishing vessels that must be kept clean continuously as food is being processed.
All you need is a water supply, as this model is self-sufficient, so it can be connected directly to stationary water or use a tank trailer as a water supply.
The hydraulic cold water cleaner can be attached to the following machines with advantage:
Forest machinery
Tractors
Agricultural machinery
Tanks
Tankers
Fishing vessels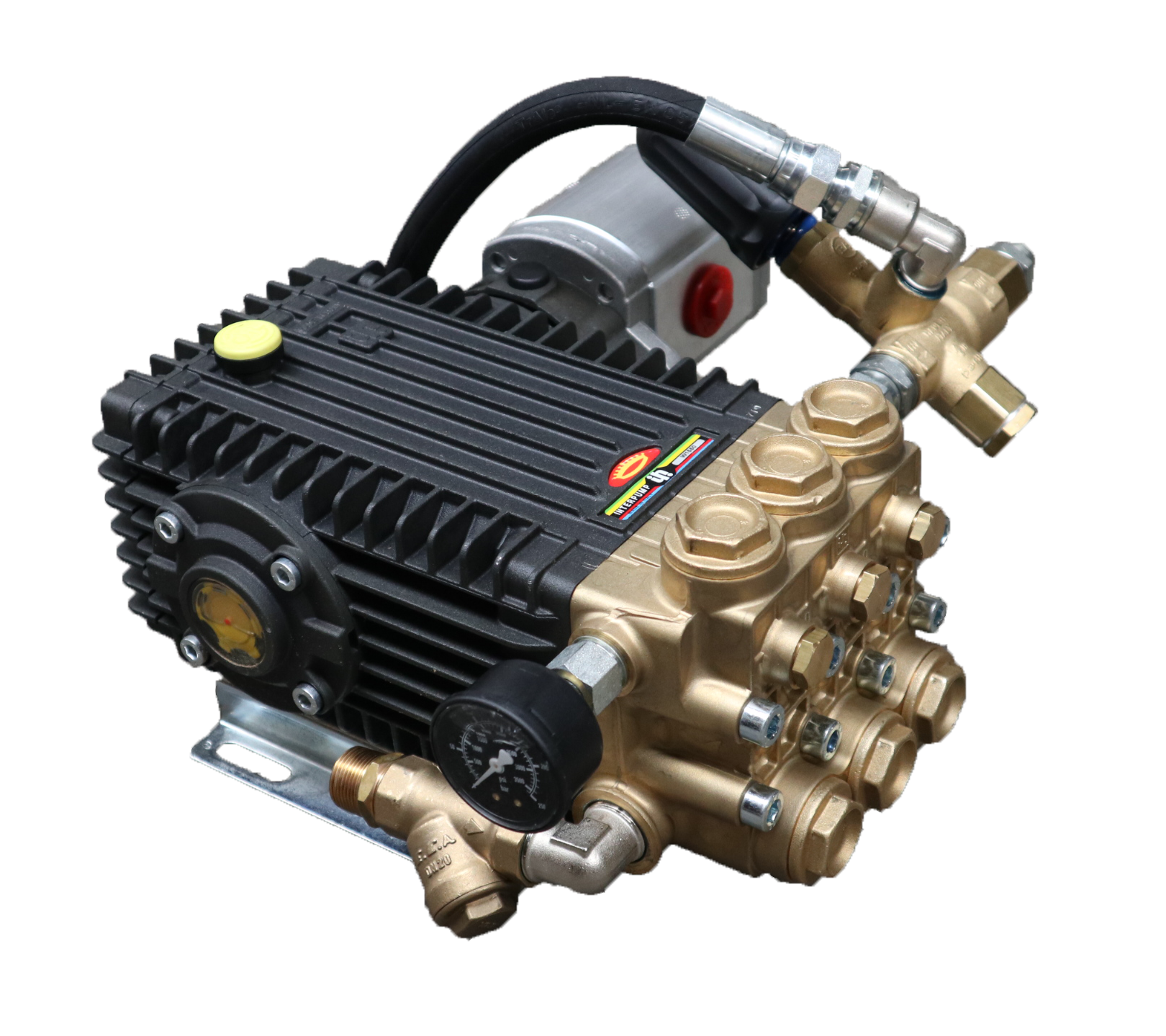 Model
Working pressure (bar)
Water consumption
l/min.
Pump stamps
Engine capacity
kW/PS
Length mm.
Width mm.
Height mm.
Nozzle
Weight kg
Motor-oil
At specific pressure/Bar
KENT HD 9020S
100
15
3
8,46 / 11,5
500
350
200
1504
15
42L
130
KENT HD 9221
150
21
3
8,46 / 11,5
500
350
200
15065
15
42L
150
KENT HD 9230
150
30
3
8,60 / 11,7
500
350
200
1510
20
42L
150
KENT HD 9350
100
50
3
8,60 / 11,7
500
350
200
1520
25
42L
150
Standard equipment for all high pressure washers
Kit 4 w/quick coupling is standard for all high pressure washers at KENT Højtryk A/S. The Kit contains 10m high-pressure huse, spray gun, doubble tube and a low pressure nozzle.
Separate accesories can be purchased from KENT Højtryk A/S.