Industrial vacuum cleaner
D 440 B Industrial vacuum cleaner
Complies with the requirements today for vacuum cleaners in the industrial and construction industry.
Low noise level
Large accessory program
Large filter area
Persistent suction
Easy and handy
Can be used for all commercial cleaning, for example at
clogged drains, damp dirt, coarse vacuuming tasks such as large amounts of chips, dust, water or other waste materials.
Industrial vacuum cleaners can be used with advantage in the following industries:
Agriculture, Industry, Cleaning, Building industry, Car care, workshops in eg. forging factories, plumbing workshops and in auto repair shops.
The vacuum cleaner hose is purchased per meter, so the length itself can be determined!
This, despite the size, makes the vacuum cleaner handy in use in challenging environments.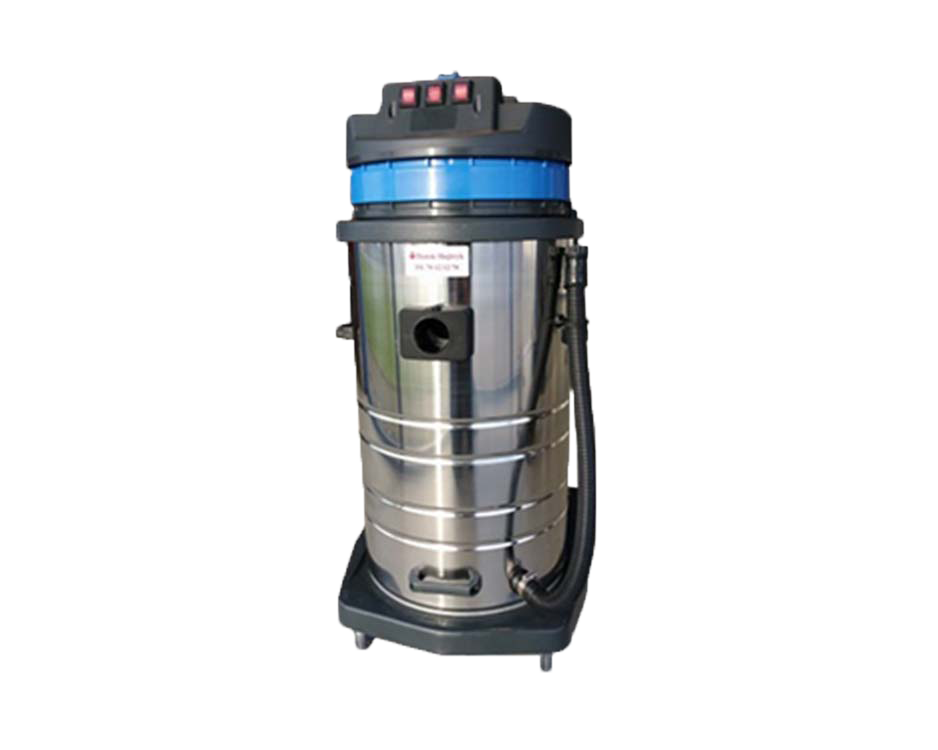 | Model | Watt | Volt | Suction capacity mm/wc | Dust/water | Airflow m3/h | tank kapacitet L. | Weight kg. |
| --- | --- | --- | --- | --- | --- | --- | --- |
| Kent D 440 B | 3300 | 220-240 | 2200 | Støv/vand | 510 | 72 | 28 |
Standard equipment for all high pressure washers
The industrial vacuum cleaner comes with a vacuum cleaner bag, 2,5m hose and several nozzles. It comes with nozzles for both dust, water and car vacuuming etc.
Separate accesories can be purchased from KENT Højtryk A/S.